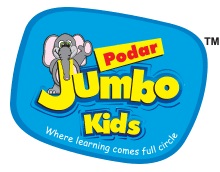 Podar Jumbo Kids, RPC Layout
Podar Jumbo Kids Plus is a part of the Podar Education Network which has been in the field of education since 1927. Our Founder president Ms. Swati Popat is a member of N. A. E. Y. C (National Association of Education for young children), Washington, and this has been woven with principles of Mahatma Gandhi and Rabindranath Tagore, hence developmentally appropriate educational methods that are followed world wide are used at Podar Jumbo Kids. At JUMBO KIDS, the activities are full of fun and learning. The child is given full freedom to explore the world around him. Teaching and learning is not just restricted to classrooms, the child is exposed to various activities such as atelier time for art and craft, sand play, water play, drama time, eurythmics, role play, cooking, gardening, traffic park, library time, field trips to name a few.
Website
www.jumbokids.com/
Address
1051, 11th Main Road, Vijayanagar 2nd stage, Hampi Nagar, RPC Layout, Vijayanagar, Bangalore, Pincode:560008, Karnataka.
Features
Co-Ed

English, Regional Languages

www.jumbokids.com
Working hours
8 am to 6.30 pm

8 am to 6.30 pm

8 am to 6.30 pm

8 am to 6.30 pm

8 am to 6.30 pm

8.30 am to 1.30 pm

Holiday/closed
Related Listings