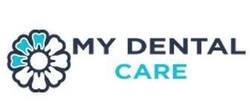 My Dental Care, Kajina Vihir
My Dental Care is a multispecialty dental clinic in Pune. We have a team of specialists who have taken years of training in advanced, specialized, cosmetic, restorative and implant dentistry procedures. We want to be your new dental home –for forever. We enjoy building relationships with our patients to provide the highest level of care that maintains and improves oral health.
Website
www.dentalclinicinpune.in/
Address
Bhagya Darshan First Floor, Kajina Vihir, Sadashiv Peth, Pune, Pincode:411030, Maharashtra.
Working hours
10 am to 1 pm - 5 pm to 8 pm

10 am to 1 pm - 5 pm to 8 pm

10 am to 1 pm - 5 pm to 8 pm

10 am to 1 pm - 5 pm to 8 pm

10 am to 1 pm - 5 pm to 8 pm

10 am to 1 pm - 5 pm to 8 pm

Holiday/closed
Related Listings