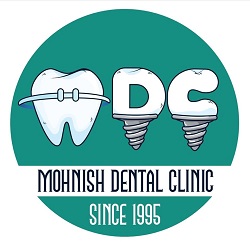 Monish Dental Clinic
Sathyan's Monish Dental Clinic is a Dentistry Clinic in Ramanathapuram, Coimbatore. The clinic is visited by doctors like Dr. K. Sathyan. The timings of Sathyan's Monish Dental Clinic are: Mon-Sat: 09:30-13:30, 17:00-21:00. Some of the services provided by the Clinic are: Endo Surgery Or Apicoectomy, Conservative Dentistry, Crowns and Bridges Fixing, Acrylic Partial Denture and Flap Surgery etc. Click on map to find directions to reach Sathyan's Monish Dental Clinic.
Website
business.google.com/website/monish-dental-clinic/
Address
No.1636-B,Behind Yamaha Showroom , Near Busstop, Trichy Road, Gopalapuram, Coimbatore, Pincode:641018, Tamil Nadu.
Working hours
10 am to 8.30 pm - 1 pm to 6 pm

10 am to 8.30 pm - 1 pm to 6 pm

10 am to 8.30 pm - 1 pm to 6 pm

10 am to 8.30 pm - 1 pm to 6 pm

10 am to 8.30 pm - 1 pm to 6 pm

10 am to 8.30 pm - 1 pm to 6 pm

Holiday/closed
Related Listings