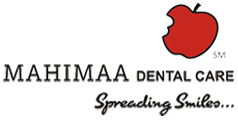 Mahimaa Dental Care
Mahimaa Dental Care is a Dentistry Clinic in Ramanathapuram, Coimbatore. The clinic is visited by endodontist like Dr. M Seethapathy. The timings of Mahimaa Dental Care are: Mon-Sat: 09:00-13:00, 16:00-21:00. Some of the services provided by the Clinic are: Teeth Whitening, Dental Implant Fixing, Straightening Teeth (Invisalign), Tooth Extraction and Full Denture (Acrylic) etc. Click on map to find directions to reach Mahimaa Dental Care.
Website
mahimaadentalcare.com/
Address
No.4/6 Preethi House,3rd Cross Kothari Layout, ., Sowripalayam Pirivu, Coimbatore, Pincode:641005, Tamil Nadu.
Working hours
9.30 am to 8.30 pm - 1.30 pm to 4 pm

9.30 am to 8.30 pm - 1.30 pm to 4 pm

9.30 am to 8.30 pm - 1.30 pm to 4 pm

9.30 am to 8.30 pm - 1.30 pm to 4 pm

9.30 am to 8.30 pm - 1.30 pm to 4 pm

9.30 am to 8.30 pm - 1.30 pm to 4 pm

Holiday/closed
Related Listings