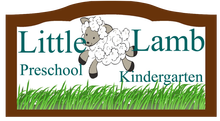 Little Lamb Tution Classes
Little Lamb is a co-operative school, meaning that we depend on parent's (family) participation to help keep standards high and tuition costs low. It has been found that parent's involvement in their children's school experience greatly enhances that experience for the child as well as the parent. The bond that develops among parent, child and teacher is very important to the child's attitude about school, relationships and learning. Parents or family members are requested to volunteer approximately 6 times per year in the pre-3 and pre-4 classrooms. Little Lamb values the role that the local church plays in a child's development. We encourage all our families to be a regular part of a local church, although this is not a requirement.
Website
www.littlelambonline.org/
Address
No. 1/4, Vinayagam Avenue, Vinayagam Street, Infant Jesus Church, Virugambakkam, Chennai, Pincode:600092, Tamil Nadu.
Features
Arts & Crafts, Chess, Dance, Drawing & Painting, Field Trips, Games, Music, Others, Sports, Storytelling, Tuition

All Day

Indoor Play Area, Outdoor Play Area

Co-Ed

English, Hindi, Regional Languages

20

Play-way Schools

Arts & Crafts, Dance, Drawing & Painting, Field Trips, Games, Music, Sand Play

School Bus, School Van
Working hours
5 pm to 7 pm

5 pm to 7 pm

5 pm to 7 pm

5 pm to 7 pm

5 pm to 7 pm

5 pm to 7 pm

5 pm to 7 pm
Related Listings