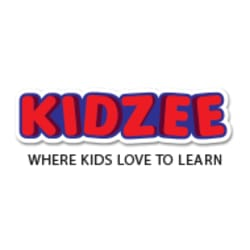 Kidzee, Vandemataram Road
The motto of the KIDZEE schools in Gota, Gujarat is to provide an ambience and atmosphere appropriate to the young kids and an individualistic approach. As the best play school in Gota, the KIDZEE Gujarat branch has brought in a new perspective to the kindergarten teaching. Our main ethos is to provide the highest quality of child at the day care centres in a safe & loving environment based on our fundamentals of 3Es. . Enquire, Explore & Experiment. Our play schools and pre schools in Gota promotes learning programs primarily through music, art, drama, dance, puppet show, field trips, Indoor and outdoor activities and adventure.
Address
Block -C (101-104), Dev Auram, Vandemataram Road, Gota, Ahmedabad, Pincode:382481, Gujarat.
Features
Arts & Crafts, Chess, Dance, Drawing & Painting, Games, Music, Sports, Storytelling, Tuition

After School, Before School

Before & After School Care, Indoor Play Area, Library, Multi-purpose Hall, Outdoor Play Area

Co-Ed

English, Regional Languages

Play-way Schools

Arts & Crafts, Dance, Drawing & Painting, Games, Music

www.kidzee.com

School Bus, School Van
Working hours
8.30 am to 2 pm

8.30 am to 2 pm

8.30 am to 2 pm

8.30 am to 2 pm

8.30 am to 2 pm

9 am to 2 pm

Holiday/closed
Related Listings