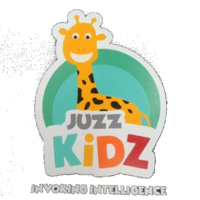 Juzzkidz Daycare And Play School
Ms Yamini has been associated with the education sector from last 10 years. she is known for her innnovation and believes that one needs to be motivated and should have a self driven attitude to be the best. she is constantly on the look out for various upgrades and new ideas for the upcoming gen. She has her Masters in Computer applications and was working in IT sector for 12 long years before she started Juzzkidz. she believes in hard work and taking up new challenges to scale new heights. she runs 2 centers in electronic city, one in Neeladri Nagar and another Near Neotown.
Website
www.juzzkidz.com/
Address
261, 2nd Cross Road, Neeladri Nagar, Electronics City Phase 1, Electronic City, Electronic City, Bangalore, Pincode:560100, Karnataka.
Features
Arts & Crafts, Chess, Dance, Drawing & Painting, Games, Music, Sports, Storytelling, Tuition

After School, Before School

Before & After School Care, Indoor Play Area, Library, Multi-purpose Hall, Outdoor Play Area

Co-Ed

English, Regional Languages

Play-way Schools

Arts & Crafts, Dance, Drawing & Painting, Games, Music

juzzkidz@gmail.com

www.juzzkidz.com

School Bus, School Van
Working hours
8 am to 6.30 pm

8 am to 6.30 pm

8 am to 6.30 pm

8 am to 6.30 pm

8 am to 6.30 pm

10.30 am to 12.30 pm

Holiday/closed
Related Listings