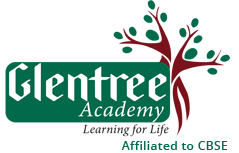 Glentree Academy
MISSION lentree Academy strives to :Build and nurture people, educators and learners in an effective learning environment. Provide a global perspective to education by implementing the newest methodologies of teaching and learning. Build a thirst for learning in students so that learning is fun, effortless and deep-rooted. Build strong individuals through experiential learning of values and life skills. Maintain an effective communication pathway between parents and the Institution. Support an environment that constantly upgrades with improvement in the Education sector.
Website
www.glentreeacademy.com/
Address
Nallurahalli Road, Palm Meadows, Nullarhalli, ., Whitefield, Bangalore, Pincode:560066, Karnataka.
Features
Working hours
10 am to 5 pm

10 am to 5 pm

10 am to 5 pm

10 am to 5 pm

10 am to 5 pm

10 am to 1 pm

Holiday/closed
Related Listings