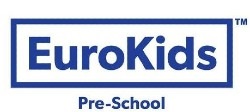 EuroKids
Eurokids - Munnekolal located in Bengaluru Karnataka, Pincode : 560037 The Best Playschool in India A Pre-School is your child's first experience away from you. To ensure, that this transition from home to school is a smooth process, we have Buddy, your child's Fun Partner at EuroKids Pre-School. As your little bundle of joy takes the first step into a new world, he or she is not alone. Buddy is always there to help your child get comfortable in the nurturing environment of our Pre-School. This makes Buddy your child's best friend at EuroKids Pre-School. Our pre-school at Munnekolal, Bangalore is very well located and is the first choice for all parents who wish to send their children to a playschool, preschool / Daycare, Nursery / Kindergarten that can build a strong foundation their children's future.
Website
www.eurokidsindia.com/
Address
G. Krishna Reddy Building, No. 113/1, Navi Nilaya, Bhuvaneshwari Layout, Marathahalli Post, Near Kannad Goverment School, Munnekollal, Bangalore, Pincode:560037, Karnataka.
Features
Arts & Crafts, Dance, Drawing & Painting, Field Trips, Games, Music, Sports, Storytelling, Tuition

All Day

Indoor Play Area, Outdoor Play Area

Co-Ed

English, Hindi, Regional Languages

Play-way Schools

Arts & Crafts, Dance, Drawing & Painting, Field Trips, Games, Music, Sand Play

School Bus, School Van
Working hours
8.30 am to 3 pm

8.30 am to 3 pm

8.30 am to 3 pm

8.30 am to 3 pm

8.30 am to 3 pm

Holiday/closed

Holiday/closed
Related Listings