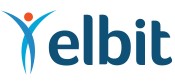 Elbit Medical Diagnostics Ltd.
Elbit is set up as a consistent specialist organization connect between specialists, doctor's facilities, in-house advisors and going by patients, taking care of all their restorative analytic needs. Elbit directly appreciates an observable presence in the human services industry. We offer a triumphant blend of contemporary hardware, worldwide innovation and viable individual care. We furnish patients and their families with exclusive requirement therapeutic care and, the most subjective and quantitative information in regards to the etiology and pathogenesis of a malady. This significant information helps clinicians with speedier determination, understanding stratification, tranquilize remedy, and visualization.
Address
No. 150, Om Shree MNV Towers, 2nd Floor, AECS Layout, Sanjay Nagar Main Road, Om Shree Mnv Tower, Sanjay Nagar, Bangalore, Pincode:560094, Karnataka.
Working hours
7.30 am to 7.30 pm

7.30 am to 7.30 pm

7.30 am to 7.30 pm

7.30 am to 7.30 pm

7.30 am to 7.30 pm

7.30 am to 7.30 pm

7.30 pm to 7.30 pm
Related Listings