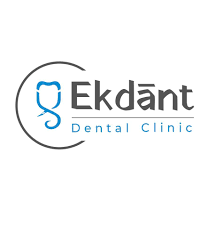 Ekdant Dental Clinic, Sitaee Nagar
Ekdant believe in high quality dental treatment for our patients and is run by gold medalist Dr Rajeshwar Singh. Ekdant wellness centre is run by Dr Isha Sharma who is certified nutritionist and has vivid experience in patient management and counselling.
Address
Shop No. 3, Chandralok Nagri Building, Dhayari, Ganesh Nagar, Sitaee Nagar, Dhayari Phata, Pune, Pincode:411041, Maharashtra.
Working hours
10.30 am to 9 pm - 2 pm to 5.30 pm

10.30 am to 9 pm - 2 pm to 5.30 pm

10.30 am to 9 pm - 2 pm to 5.30 pm

10.30 am to 9 pm - 2 pm to 5.30 pm

10.30 am to 9 pm - 2 pm to 5.30 pm

10 am to 9 pm - 2 pm to 5.30 am

Holiday/closed
Related Listings