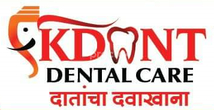 Ekdant Dental Clinic
Dentists diagnose and treat dental issues and help patients develop better oral hygiene regimens. They clean teeth, correct bite issues, perform surgeries and extractions, and perform other duties to ensure that the teeth and mouth are healthy. Please visit our website for more information.
Address
Shop No. 3, Jijai Heights, Manaji Nagar, ., Narhe, Pune, Pincode:411041, Maharashtra.
Working hours
11 am to 10 pm - 2 pm to 6 pm

11 am to 10 pm - 2 pm to 6 pm

11 am to 10 pm - 2 pm to 6 pm

11 am to 10 pm - 2 pm to 6 pm

11 am to 10 pm - 2 pm to 6 pm

11 am to 10 pm - 2 pm to 6 pm

Holiday/closed
Related Listings