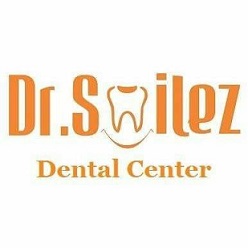 Dr. Smilez Dental Center
Few people like going to the dentist; for the fear of the drill, the perceived high cost of dental treatment or simply because dental problems are not life-threatening. The Indian dental care market is a fragmented one comprising primarily of proprietary practices that do not focus on customer experience and is inconsistent with compromised standards of treatment expertise. With a vision of incorporating the best dental services with qualified, experienced professionals and focus on customer experience and life cycle, Dr. Smilez Dental Center was incepted. The goal is not only to provide immediate treatment care but also create awareness for preventive and corrective procedures. Dr. Smilez Dental Center has now created a powerful brand experience of unparalleled customer service delivered by top dental experts with the best available infrastructure. The scope of services include diagnostics, treatment planning for all dental problems and preventive care.
Address
No. 7-B, Bharani Apartment, Thirumoorthy Street, ., T. Nagar, Chennai, Pincode:600017, Tamil Nadu.
Working hours
9.30 am to 8.30 pm - 1 pm to 4 pm

9.30 am to 8.30 pm - 1 pm to 4 pm

9.30 am to 8.30 pm - 1 pm to 4 pm

9.30 am to 8.30 pm - 1 pm to 4 pm

9.30 am to 8.30 pm - 1 pm to 4 pm

9.30 am to 8.30 pm - 1 pm to 4 pm

Holiday/closed
Related Listings