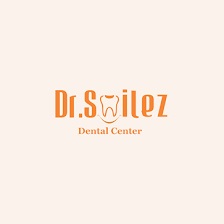 Dr. Smilez Dental Center
Dr. Smilez Dental Center is the best chain of dental clinics in Chennai & Pondicherry, designed for patients who seek specialized, affordable, quality dental treatment on par with International standards. Dr. Smilez Dental Center has a team of over 100 experienced dental surgeons – many award-winning doctors, and specialists catering to a large segment of people requiring both basic and advanced dental care. Dr Smilez Dental Center is proud to be a leader in initiating and creating dental awareness with focus on preventive dental care.
Address
No. 312, Maha Complex, GST Road, Above Titan Eyeplus, Vettri Theatres, Chromepet, Chennai, Pincode:600044, Tamil Nadu.
Working hours
9.30 am to 8.30 pm - 1 pm to 4 pm

9.30 am to 8.30 pm - 1 pm to 4 pm

9.30 am to 8.30 pm - 1 pm to 4 pm

9.30 am to 8.30 pm - 1 pm to 4 pm

9.30 am to 8.30 pm to 4 pm

9.30 am to 8.30 pm - 1 pm to 4 pm

Holiday/closed
Related Listings