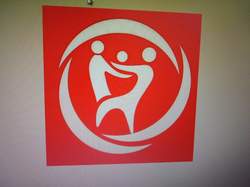 Dr. Kankariyas Laser Dental Clinic
We are committed to being a fully comprehensive dental centre with Pune's skilled dental surgeons and specialists working under one roof. By incorporating the latest technology into our practice, we provide our patients with the most efficient and uncompromising level of care. Excellence for us is the perfect balance of advanced technology and impeccable service. We rely on a combination of experienced doctors and the newest technology We evaluate ourselves against the following values DEVOTION towards patient-centric care, Putting patients at the heart of everything.
Address
Shop No. 2, Vishnukrupa Housing Society, Nageshwar Mandir Road, -, Somwar Peth, Pune, Pincode:411011, Maharashtra.
Working hours
10 am to 2 pm - 5.30 pm to 8.30 pm

10 am to 2 pm - 5.30 pm to 8.30 pm

10 am to 2 pm - 5.30 pm to 8.30 pm

10 am to 2 pm - 5.30 pm to 8.30 pm

10 am to 2 pm - 5.30 pm to 8.30 pm

10 am to 2 pm - 5.30 pm to 8.30 pm

10 am to 2 pm - 5.30 pm to 8.30 pm
Related Listings