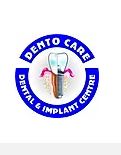 Dentoocare Care & Oral Rehabilitation Center
Dentocare Dental & Implant Centre is a part of Dentocareindia, one of the premier healthcare providers in India. With its initial installation at Gurugram in 2008, Dentocare Dental & Implant Centre have evolved into a popular dental healthcare brand across India. Our state of the art technology and treatment modes, along with impeccable customer service has endeared us to thousands of our patients. Currently, we are a network of 23 Dental Hospitals across 8 States in India, still in the process of network expansion. The driving force behind our technological advances is our desire at Dentocare Dental & Implant Centre to provide the leading edge in dental treatment that can be performed in a more efficient, effective, and comfortable manner. It is our expert team of dental specialists along with our technological capabilities that have defined Dentocare Dental & Implant Centre, as a world-class organization. One among the most popular dentists in the city is Dento Care Dental And Implant Centre in Rt Nagar, Bangalore. Understanding that tooth related issues can be scary for many, this dentist has a very calm approach when treating patients which helps keep them calm. The dental facility stands located in Rt Nagar which makes it hassle-free for people from near and far alike to visit and consult the dentist. It occupies a strategic location at 80 Feet Main Road, Opposite To S M Silks which makes it easy to locate the dentist's centre.
Website
www.dentocareindia.in/
Address
No. 2, 80 Feet Main Road, Post Office Signal, Rt Nagar, Bangalore, Pincode:560032, Karnataka.
Working hours
10.30 am to 9 pm - 3 pm to 5 pm

10.30 am to 9 pm - 3 pm to 5 pm

10.30 am to 9 pm - 3 pm to 5 pm

10.30 am to 9 pm - 3 pm to 5 pm

10.30 am to 9 pm - 3 pm to 5 pm

10.30 am to 9 pm - 3 pm to 5 pm

Holiday/closed
Related Listings