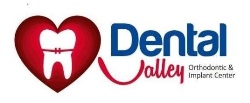 Dental Valley Dental Clinic
Dr. M. G. Mathan is one of the Top & Finest Orthodontist & Dentofacial deformities Specialist in India. He has gone Extensive Rigorous training in the field of Emergency Medical, Surgical, and Facial Trauma, Basic Life Support (BLS) and in the Speciality of Orthodontics & Dentofacial Deformities trained underworld known Orthodontists Prof. Dr. O. P. Kharbanda BDS, MDS (Lucknow), MOrth RCS (Edinburgh), M-MEd (Dundee), FAMS, MAMS, FICD, and Dr. Ritu Duggal MDS(AIIMS), FIMSA, FPFA in Dept of Orthodontics & Dentofacial deformities, at Centre For Dental Education & Research(WHO Collaborating Centre for Oral health Promotion & National Centre for Excellence for Implementation of National Oral Health Programme, CDER is the only WHO-CC in the entire South East Asia Region on Oral Health and one of the 14 Collaborating Centres on Oral Health the world) in All India Institute Of Medical Sciences, New Delhi, Which is a India's Apex Autonomous No 1 Ranking Institution and World's 4th Ranking Medical Institution. Also, He underwent Extensive training in the field of Emergency Trauma, Oral Maxillofacial Surgery, Endodontics, Prosthodontics in Oral Health Sciences Center, Postgraduate Institute Of Medical Education & Research(PGIMER), Chandigarh, India's 2nd Ranking Institute after his BDS.
Website
dental-valley.business.site/
Address
No.42/31,Bharathi Colony Road, Opposite Pearl Beauty Parlour , Bharathi Colony, Peelamedu, Coimbatore, Pincode:641004, Tamil Nadu.
Working hours
10 am to 9 pm - 2 pm to 5 pm

10 am to 9 pm - 2 pm to 5 pm

10 am to 9 pm - 2 pm to 5 pm

10 am to 9 pm - 2 pm to 5 pm

10 am to 9 pm - 2 pm to 5 pm

10 am to 9 pm - 2 pm to 5 pm

Holiday/closed
Related Listings