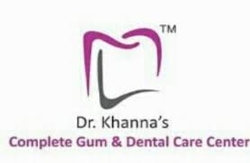 Complete Gum and Dental Care Center
We all know, from our own or our friend's experiences that a tooth pain is unbearable and that episode is one that is always remembered throughout our life. For treatment of the same, we reach for the nearest clinic for relief of pain keeping in mind the clinic standard regarding hygiene, facilities provided in that clinic, our convenience of reaching there and so on.
Address
Shop No. 39, Nyati Estate, Opposite Delhi Public School, Mohammed Wadi, Pune, Pincode:411028, Maharashtra.
Working hours
9 am to 8 pm

9 am to 8 pm

9 am to 8 pm

9 am to 8 pm

9 am to 8 pm

9 am to 8 pm

9 am to 8 pm
Related Listings