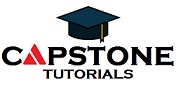 Capstone Tutorial
Anirban is a top 1% scorer on multiple tests. He has 99%ile scores on the GRE, SAT and CAT (IIMs). Certified IELTS trainer10, 000+ hours of teaching experience. 2000+ hours of online teachingHe has mentored thousands of students for the GMAT, GRE, SAT, and IELTS You can schedule a free consultation (online or face-to-face) to get your own personalized study plan.
Website
capstonetutorials.com/
Address
Balaji Arcade, Brooke Bond First, Whitefield Main Road, Forum Mall, Whitefield, Bangalore, Pincode:560066, Karnataka.
Working hours
7.30 am to 7.30 pm

7.30 am to 7.30 pm

7.30 am to 7.30 pm

7.30 am to 7.30 pm

7.30 am to 7.30 pm

7.30 am to 7.30 pm

7.30 am to 7.30 pm
Related Listings