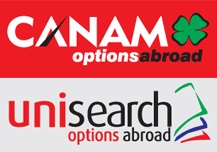 Canam Consultants Ltd, Prestiage Meradian Building
India has been an active participant in the field of emerging global work force since past two decades and therefore evolving as an essential part of technologically well connected world. There is an increasing trend among Indians to rise above and look beyond national boundaries for growth and better career prospects. Recognizing this rising need to provide assistance to continuously increasing outflow of Indian professionals, Canam Consultants Ltd was launched in 1996. Canam Consultants Limited - EN ISO 9001-2015 certified company is an undisputed leader in the field of overseas education consultancy today. Initially, Canam Consultants Ltd as the name suggests used to assist students for education options in Canada and USA. Considering the growing interest of students in studying abroad, Canam Consultants Ltd introduced a separate initiative called UniSearch that caters to the education options in countries other than Canada and USA. The countries that fall under UniSearch, may include; New Zealand, United Kingdom, Singapore, Australia and so on.
Website
www.canamgroup.com/
Address
No. 29, E-1105 /1106, Prestige Meridian-1, 11th Floor, Prestiage Meradian Building, Mg Road, Bangalore, Pincode:560001, Karnataka.
Working hours
10 am to 6 pm

10 am to 6 pm

10 am to 6 pm

10 am to 6 pm

10 am to 6 pm

10 am to 6 pm

Holiday/closed
Related Listings