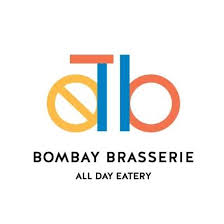 Bombay Brasserie
Re-discover India through an explosion of flavor. Sample small plates or indulge in large ones, from an eclectic selection of ingredients and pairings that infuse the familiar with the unexpected. Satisfy those cravings for good conversation and great food, through an exciting adventure that serves up the very best of India's ingredients and dishes for the armchair traveller.
Website
www.bombaybrasserie.in/
Address
No. 3, College Lane, SBI ATM, T. Nagar, Chennai, Pincode:600034, Tamil Nadu.
Features
Working hours
12 pm to 3.30 pm - 7 pm to 11.30 pm

12 pm to 3.30 pm - 7 pm to 11.30 pm

12 pm to 3.30 pm - 7 pm to 11.30 pm

12 pm to 3.30 pm - 7 pm to 11.30 pm

12 pm to 3.30 pm - 7 pm to 11.30 pm

12 pm to 3.30 pm - 7 pm to 11.30 pm

12 pm to 3.30 pm - 7 pm to 11.30 pm
Related Listings