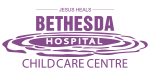 Bethesda Hospital & Child Care
Having a strong mind that 'JESUS IS THE HEALER' and he is just an instrument, Dr. V. Christopher, Founder, Bethesda Hospital & Child Care Centre having a principle of 'born to serve' started his practice in the year 2000. With his dedicated and committed involvement, he was able to gain great name in the minds of people. As a reward for his sincere and kind treatment, he adds blessing and enormous support day by day. Following the footsteps of God and Savior Jesus Christ who came to serve and not to be served, the patient-care personnel never get tired to serve, putting patients first and hence the hospital is amongst the most preferred destinations for patients. Our nursing and non-nursing staff team do honey bee service with real concern to each & every patient. We pray for patients' speedy recovery and their families' good health.
Website
www.bethesdahospital.in/
Address
No. 31, Bharathi Nagar, IOB Colony, Selaiyur, ., Tambaram, Chennai, Pincode:600073, Tamil Nadu.
Working hours
9.30 am to 2 pm

9.30 am to 2 pm

9 am to 2 pm

9.30 am to 2 pm

9.30 am to 2 pm

9.30 am to 2 pm

9.30 am to 2 pm
Related Listings