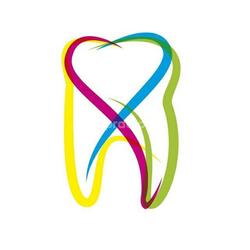 Ashwini Dental Clinic
Established in the year 2007, Dr. Neha Bandewar in Pimple Saudagar is one of the most preferred dentists in the Pune. The doctor is known to have extensive dental training and to treat all dental problems with efficiency, dedication and precision. The clinic is frequently visited by patients residing in India as well as patients from across the globe. It also has plans on expanding its business in the years to come, owing to its immense success and widespread popularity. The doctor aims at focusing on the patient's satisfaction and making it a pleasant experience for them and has earned a loyal clientele over the years. Their state-of-the-art clinic is well-equipped with the latest of technological instruments to provide high-quality dental treatment to the patients. It can also be easily found as it is in close proximity of Beside SBI Bank Opposite Of Ganesham Society.
Website
www.smilemakersdentalclinic.com
Address
No. 103, 1st Floor, Sai Vastu Heights, Opposite To Ganeesham Society, Pimple Saudagar, Pune, Pincode:411027, Maharashtra.
Working hours
9 am to 1 pm - 5 pm to 8 pm

9 am to 1 pm - 5 pm to 8 pm

9 am to 1 pm - 5 pm to 8 pm

9 am to 1 pm - 5 pm to 8 pm

9 am to 1 pm - 5 pm to 8 pm

9 am to 1 pm - 5 pm to 8 pm

Holiday/closed
Related Listings