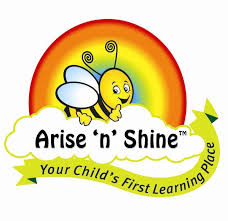 Arise N Shine International Preschool
A Next Generation PreschoolYour Child's First Learning PlaceArise 'n' ShineTM was established in 2003 to provide a unified program with Indian and Western systems for Asian and American children in North America to prepare them to meet global standards and expectations. The school is headquartered in South East Michigan near the University of Michigan. In 2009, Arise 'n' ShineTM launched its first International School in South India. The activities at Arise 'n' ShineTM were carefully researched and designed by parents and teachers with a practical approach to child development in terms of real life problem solving to creative thinking and exploration. Our philosophy is based upon the following set of principles in child development.
Website
myarisenshine.com/
Address
No. 2/668, 1st Street, Ranga Reddy Garden, Gate Way International School, Neelankarai, Chennai, Pincode:600115, Tamil Nadu.
Features
Working hours
9.30 am to 6 pm

9.30 am to 6 pm

9.30 am to 6 pm

9.30 am to 6 pm

9.30 am to 6 pm

9.30 am to 6 pm

9.30 am to 6 pm
Related Listings