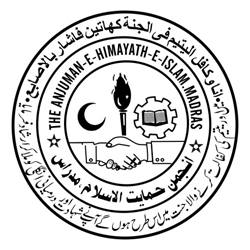 Al Hira Model School
Inshaa Allah, to establish a vibrant and professionally managed social, charitable and educational organization based on true Islamic principles to Transform the dynamic vision of the founding fathers into reality. Produce Khaire Ummah (Best of Man Kind) from the disadvantaged children entrusted in its care. Create a conducive environment to promote unity, brotherhood and mutual trust among different sections of the communityand the nation. To establish a state of the art Integrated system of services related to human growth and development that will enableevery disadvantaged child to lead a more purposeful, meaningful and complete life.
Website
www.anjhimayath.com/
Address
No. 16, B.N. Reddy Road, -, T. Nagar, Chennai, Pincode:600017, Tamil Nadu.
Features
Arts & Crafts, Dance, Drawing & Painting, Field Trips, Games, Music, Others, Sports, Storytelling, Tuition

All Day

Indoor Play Area, Library, Outdoor Play Area

All Meals

Co-Ed

English, Hindi, Regional Languages

20

Play-way Schools

Arts & Crafts, Dance, Drawing & Painting, Field Trips, Games, Music, Sand Play

School Bus, School Van
Working hours
8 am to 3 pm

8 am to 3 pm

8 am to 3 pm

8 am to 3 pm

8 am to 3 pm

8 am to 3 pm

Holiday/closed
Related Listings