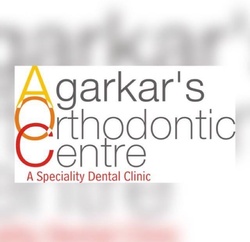 Agarkars Orthodontic Centre
Dr. Sanket S. Agarkar, a graduate from Government Dental College and Hospital, Mumbai and a post graduate from Bharati Vidyapeeth University, Pune, specializes in Orthodontics which encompasses everything from straightening malaligned teeth to designing beautiful smiles.
Website
orthodontistinpune.com/
Address
Office No. 7, Anandghan Building, 4th Floor, Above Oriental Bank, ITI Road, Next To Jaihind Showroom, Aundh, Pune, Pincode:411007, Maharashtra.
Working hours
9.30 am to 1.30 pm - 5 pm to 8.30 pm

9.30 am to 1.30 pm - 5 pm to 8.30 pm

9.30 am to 1.30 pm - 5 pm to 8.30 pm

9.30 am to 1.30 pm - 5 pm to 8.30 pm

9.30 am to 1.30 pm - 5 pm to 8.30 pm

9.30 am to 1.30 pm - 5 pm to 8.30 pm

9.30 am to 1.30 pm - 5 pm to 8.30 pm
Related Listings