Do you feel your child is exposed to too much screen time? We have the perfect solution with these 20 fun, gadget-free activities that you can do with your child
As parents to little ones, we are constantly faced with the challenge of excessive screen time. And the pandemic has only made it harder. From online classes to binge-watching shows and movies on Netflix to video calls with friends and relatives, it feels like the entire family is always occupied on one gadget or the other.
Apart from other disadvantages, overdependence on gadgets can even lead to a distance between parents and children. Before that happens, let's keep our gadgets aside for a while and spend time with our children instead. However, keeping a child engaged and occupied for longer is no mean task, right parents?
Here are some activity ideas for you and your child that will help you disconnect from gadgets to reconnect with each other! Why not take it to the next level and make a promise to yourself to spend some quality time every day with your children?
Activities for toddlers (1-3 years)

1. Clap your hand: How about getting down to your child's height and playing a hand-clapping game with your toddler like Patty Cake. This game is sure to make your child squeal with delight.
2. Animal show: Children at this age are fascinated by the different types of animals and the sounds they make. Why not do an animal show with your child? Get on all fours and enact different animals with sounds. Your 'moo moo' and 'baah baah' will make her laugh for sure!
3. Obstacle run: Bring the outdoors inside with this game. Set up an obstacle run inside your home with your toddler, use cushions and clothes as obstacles, and join in the fun as both of you cross the huge obstacles!
4. High fives in five places: High fives are a sure-fire way to build that connection with your little munchkin every time she does a good job. Let's make a game out of it! Sit down with your child and give her a high five on the right, one to the left, one behind your back, one above you, and the last one, on your face. The game is to dodge the last one. Whoever manages to touch the other person's face during the last high five wins the game.
5. Show-and-tell: Show-and-tell in the preschool used to be a big day for many children. Let's recreate that at home. Ask your child to make a show of her priced possessions of dolls, blocks, and toys. Ask her to name them and talk a bit about them. Be prepared, parents, you will have to do a show-and-tell next!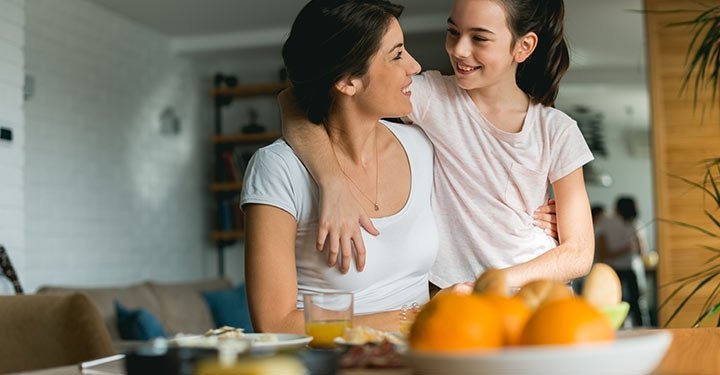 Activities for kids (4-10 years)
6. Pillow fight: Children have a lot of energy. Since their activities are limited due to the pandemic, let's rough it out inside the home. Engage in a high-intensity pillow fight with your child. You can let your child stand on the bed and fight to get a vantage point. We do not guarantee the state of your pillows but fun and sweat are guaranteed.
7. Hide and seek: This one is a classic and it still holds its magic over children of all ages. Play a round of hide and seek with your child and be content to see their happiness at the end. Don't mind the sulky faces when you seek them!
8. Five objects: Want your child to move around the house? Play this. Make sheets with names of different objects found around the home. When you call out that object, your child will have to fetch that object within one minute. Don't be a lazy bum, take turns to play this.
9. Balloon game: There is a magical connection between children and balloons. Games with balloons are always a hit with children! Blow some balloons and whoever stomps the maximum number of balloons the fastest wins the game.
10. Play pretend tea party: This one involves a little drama but your child will love it. You can take it to the next level by pretending that you are in a fancy restaurant and that your child is the waitress who takes your order. Don't forget to say that everything your child serves you is very tasty with exaggerated facial expressions.
11. Name, place, animal, thing: Again a classic, but it has its own charm. Make a team with your child to play this game. Ask your spouse to be on the other team. This way you can help your child if he is stuck and has a team bonding experience too!
12. Memory game with cartoon characters: This game is good for both you and your child. Make a mental list of all the cartoon characters. Then, you say the name of a cartoon character. Your child has to repeat your answer and then add one more name to it. Then, you have to repeat the first two names and add a third one, and so on.
Activities for teens
13. Jenga with dares: Pre-teens and teenagers thrive on dare games. Why not give them safe fun at home? Order a game of Jenga wooden blocks. Some Jenga blocks for older children come with written dares. If not, you can write your dares on the wooden blocks. Go wacky with dares such as keeping your hair tied in a crazy hairstyle, smell someone's feet, wear your dress upside down, and so on.
14. Board games: Board games are always a crowd-puller when it comes to teens and you have a variety of board games to choose from. How about a game of Monopoly to impart a lesson or two about money management on the side?
15. Word games: Brain games between parents and children are a great way to open a channel of communication. Set aside all your gadgets and sit down for a game of Scrabble or other fun word games like Squik, where you will be given tiles with letters of the alphabet and you have to build words with them. Once you finish making a word, you have to make the sound 'squik'. Expect a lot of 'squiks' from your teen.
16. Treasure hunt: This is so much fun and there is real money to win at the end! Hide Rs 100 in a spot in your home and leave a trail of clues in different spots around the home that can lead to that treasure. Don't make it too hard or too obvious!
17. Repurpose: Teenagers are always up for cool things. Ask them for their old discarded T-shirt and turn it into a cool fringe bag together. Check out the video here.
Activities for parents
Digital screen time during the pandemic has been at an all-time high for parents too. Now is the time for some digital detox and we tell you how!
18. Dance to your favorite retro number: Even if you have two left feet, just swaying to the beats of your favorite number can uplift your mood. It is more fun if your child joins you. Play your favorite songs and share your memories of the song with her.
19. Adult coloring books or mandala art: Not an artsy kind? Never mind. You will be stress-free if you focus wholly on creating your mandala. Or borrow some crayons from your child and get going with an adult coloring book. Don't believe us? Read what artist Shan Re has to say about the benefits of adult coloring books. She says, "I believe that art can help to safeguard our mental health."
20. Tug of war inside the house: Let's get rough and tumble, just like we used to in our childhood. How about a game of tug of war with an old sari or dupatta? Make sure there are safe landing spots for you and your child.