Take your celebrations to the next level with these smart ideas on home decor, food, and travel this Sankranti. Learn all about the festival and get ready to enjoy it
It's that time of the year when one of India's favorite harvest festivals graces our homes.
Yes, the harvest festival Pongal or Sankranti is just around the corner. Delicious food, unique customs and traditions, a variety of gifts, and visiting near and dear ones are an integral part of the festivities.
In fact, all harvest festivals across India evoke memories of mouth-watering food and general bonhomie. Spring cleaning and de-cluttering of homes are other must-do chores during this time of the year apart from teaching kids about the festival.
Guide to Sankranti celebrations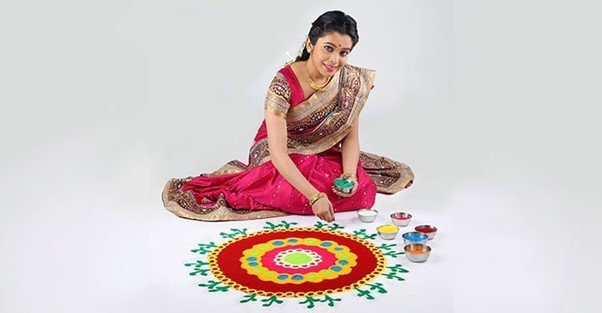 As households are gearing up to celebrate this joyous festival, here's a guide to Sankranti celebration. From home decor to suggestions for travel and Pongal-special recipes, we have covered it all for you.
Browse through our curated videos for ideas on how to decorate your home and make easy and beautiful kolams for Pongal.
Home decor ideas for Pongal
Earthen pots and sugarcane hold special significance during Pongal festivities. Then, why not bring these two elements alive in your home decor? A little craftwork can do wonders for your home decor this Pongal.
Check out this video for inspiration.
Pongal kolams: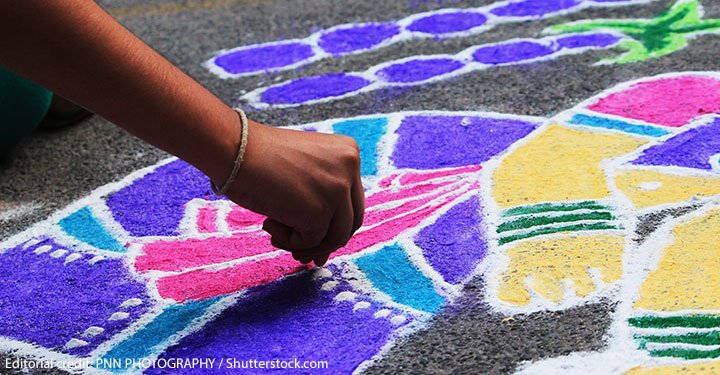 Rangolis or kolams are another essential rituals associated with Pongal. These traditional and colorful floor decorations will usher in the festive spirit and bathe your house in beautiful colors and hues. Draw an elaborate kolam/rangoli in front of your main entrance and a smaller one in front of your puja room. If you are decorating a corner of your home for Pongal, you can draw a simple pot and sugarcane symbolic kolam to add a festive touch.
Check out these videos for ideas.
Flowers to deck up your home:
Colorful flowers like marigold can be used creatively in home decor in a number of ways. They instantly deck up your home with minimal effort. Try make a thoran or front door hanging with marigold and Ashoka or mango leaves. You can also draw a Pongal pot with flowers.
Setting up the table:
Pongal is all about the special festival delicacies such as sweets and savories we prepare and serve to guests. So, setting up the table before inviting guest becomes important. Put a decorative centerpiece that can reflect the true essence of the festival. Spread a bright colored tablecloth and take out your best china. If you have silverware or gold-plated bowls, you can serve the festival specialties like chakkara pongal or coconut and til (sesame seeds) laddus in it. Or you can give it a rustic touch by serving your delicacies in cane or bamboo baskets.
Using kites as decor:
Since flying kites is intrinsic to the celebrations of Makar Sankranti, which coincides with Pongal, why not bring kites into your festival decor? Ask your children to help you make colorful kites out of craft paper and use them to decorate your home.
Must have items for Pongal/Sankranti home decorations:
Earthen pots
Sugarcane with long stems
Toy farm animals like cows as they are revered during Pongal or Bihu
Kites, flowers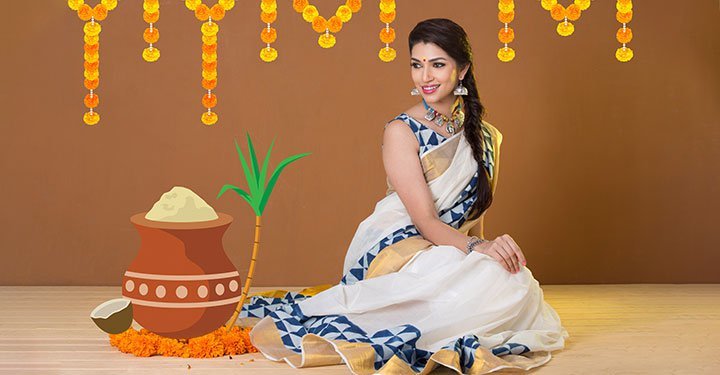 Children love art and craft, so don't forget to involve your little helper while decorating your home. Lending you a helping hand to decorate the house for the festival will not only help them feel more involved but also encourage them to learn more about their culture and traditions.
Travel during the festival
If travel is on the cards during festival time, check out places where you can truly soak into the full colors of the festival. Places where the festivals of Pongal, Bihu, Lohri or Makar Sankranti are celebrated with full fervor are Madurai, Tamil Nadu, Thanjavur, Tamil Nadu, Ahmedabad, Gujarat, Amritsar, Punjab, Mysore, Karnataka, Udupi, Karnataka, Hyderabad and Telangana. Magh Bihu is celebrated with much fanfare all over Assam during this time of the year.
Remember to take all the necessary safety precautions while planning your travel this year.
Pongal special food: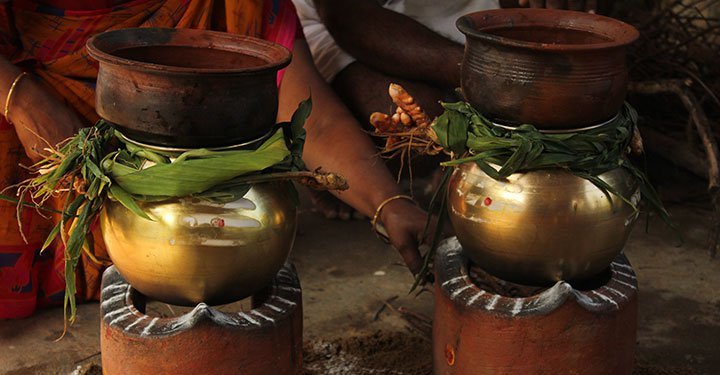 The sweet pot of pongal has its own significance in celebrating the festival. Without cooking the sweet aromatic pongal, the festival would lose its charm. However, you can definitely give a twist to the traditional items. You can also look for some unique Pongal recipes your kids would love. Or try to give a twist to the some traditional Pongal dishes!
History and origin of Pongal
If you are someone who delves deep into the history and folklore behind our festivals, this is the time to read up, you can even talk to your kids about other popular harvest festivals that are celebrated in different parts of India!
Harvest festivals, like Pongal or Sankranti, are all about thanksgiving for nature's bounty and celebrating life. Soak in the festive atmosphere and let go of unwanted elements from your life. Make this festival extra special for your children and loved ones by spreading joy and cheer.